Chiropractor Dennis Nikitow D.C.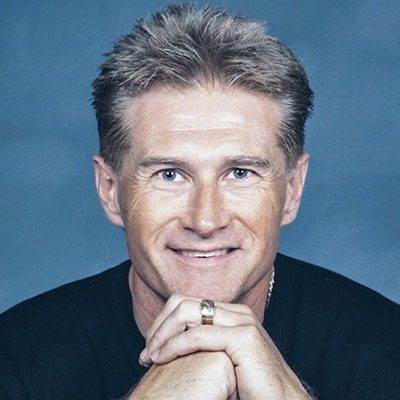 Dr. Dennis P. Nikitow was born and raised in Chicago, Illinois. He graduated from Western Illinois University majoring in biology and minoring in chemistry. He originally started his professional career in Optometry but switched to Chiropractic when his chronic headaches, low back pain, and childhood asthma were corrected with Chiropractic care
He attended the prestigious National College of Chiropractic in Lombard Illinois, and did an extended internship in orthopedics under Arsen Pankovich M.D. at Cook County Hospital, in Chicago Illinois. He started his practice in southeast Denver in September 1979. He began studying three-dimensional spine and postural analysis and correction in the mid 1980's. With proven clinical success strategies, he began teaching chiropractic principles, patient management, the fundamentals of articular neurology, and technique. He collects and presents medical research to support chiropractic and has taught over 30,000 chiropractors all over the world. He has been one of the most sought after speakers in chiropractic for over 30 years.
He has authored numerous patient educational materials that are used worldwide in colleges and field doctor's offices. He is the founder of the popular radio program "Health God's Way" doing over 100 shows covering the most common health topics in today's world. These contributions have earned him the distinct honor of "Chiropractor of the Year" twice. He has had the opportunity to help numerous TV and movie celebrities and professional athletes from the NFL, NBA, and WWE.
He is a member of the International Chiropractic Association, World Chiropractic Association, Colorado Chiropractic Association, and a diplomat of the board of chiropractic examiners. He has certification and training in Chiropractic Biophysics, Applied Kinesiology, Acupuncture, and Physiotherapy.
He has a very friendly, lighthearted spirit and treats all of his patients like family. He is very easy to communicate with, and has a knack for easily educating his patients on the most up to date health issues so they can constantly improve their wellness. Aside from chiropractic, he enjoys painting, fishing, and is strongly devoted to God, his wife, and their six children.
OFFICE HOURS
---
Monday
8:30am - 5:30pm
---
Tuesday
8:30am - 12:00pm
---
Wednesday
8:30am - 5:30pm
---
Thursday
8:30am - 5:30pm
---
Friday
Closed
---
Saturday
8:30am - 12:00pm
---
Sunday
Closed
Nikitow Chiropractic
Wellness Center